Mai Chau Day Tours
Mai Chau Day Tours
-
Mai Chau 1 Day Tours From Hanoi
. The tours are organized with daily tours departure from Hanoi. We have small group tours and private tours at the best price guaranteed.
Mai Chau Full Day Tour
is available with a small group tours, and private tours, we take you from Hanoi to Mai Chau with the experience rural Vietnamese life and Take a scenic drive through the mountains of the North Vietnam
Mai Chau Day Tours
Mai Chau 1 Day Private Tour
If you do not have enough time, you can take
Mai Chau 1 Day Tour From Hanoi
, But if you have time, we would like to recommend you to take the options of Mai Chau Tours 2 Days 1 Night or Mai Chau Tours 3 Days 2 Nights. the tours will take you to explore all the best travel destinations in Mai Chau and villages...
Mai Chau Tour 1 Day: Ban Lac Village - Pom Coong Villages. We take you to visit Thung Khe Pass/ Mai Chau Valley, Ban Lac Village and Pom Coong Village. Mai Chau 1 Day Tour from hanoi with daily departure.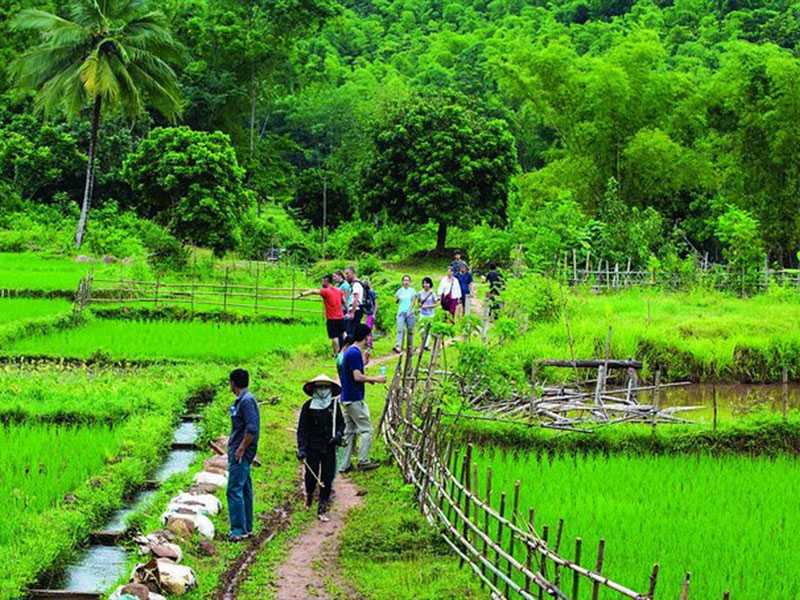 Mai Chau 1 Day Tour - We take our customers to visit the best places of Mai Chau 1 Day Tour - Tour start every day: Hanoi - Mai Chau Tours - Thung Khe Pass - Mai Chau Valley - Trekking & Biking to Pom Coong Village - Na Phon Village -...